Sunday's Sun Run (April 27th)
The Vancouver Sun Run holds the distinction of being Canada's largest annual 10k road race, and the second largest timed 10k in the world! The run's purpose was to promote the benefits of running to improve health and fitness as well as support elite amateur athletics. It has truly become one of Vancouver's traditional rites of spring and is preparing for its 30th year running.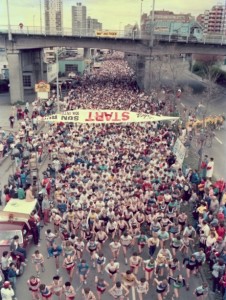 The Sun Run course begins in downtown Vancouver on Georgia Street. Runners follow a 10k route that takes them through Vancouver's West End, over the Burrard Street then east along False Creek towards Cambie and finishing in front of BC Place Stadium.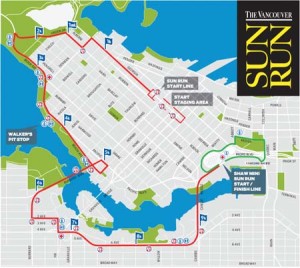 Once the race is finished at BC Place Stadium you are encouraged to enter to enjoy the wrap party along with your family and friends. At the wrap party you can celebrate your achievement with live entertainment, check out the Kids' Zone, watch the awards' ceremony for the top finishers and enjoy free fruits, bagels and refreshments provided by our generous sponsors.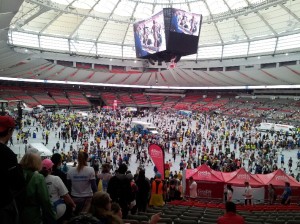 Don't miss this unique event! If you think about taking part in this run, you can still register on-site at the Sun Run Fair.
=====
EC offers various English Courses, including TOEFL preparation courses in Vancouver.
Comments
comments