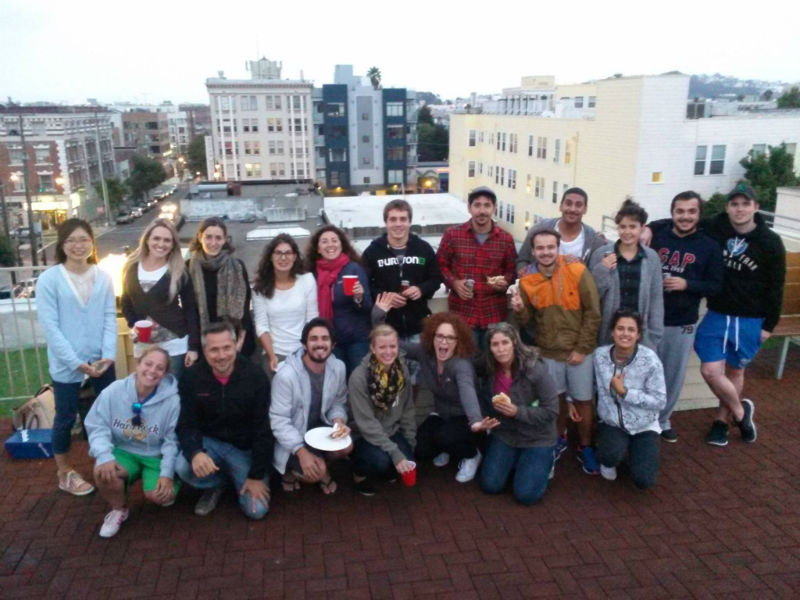 Several weeks ago Kaiser started as Residence Advisor at the Monastery, EC San Francisco's student residence. As well as helping with student requests and taking care of building issues (and working at the front desk of the school on Tuesdays and Thursdays), a major part of Kaiser's position is to ensure that students who stay at the Monastery have a memorable experience during their time in San Francisco. Because as everybody knows, it takes much more than just English courses to master the language–it requires speaking English all day, every day!
Here is what he had to say about recent activities that have taken place at the Monastery:
"Since starting as the R.A. at the Monastery I've been trying to think of ways for students to meet each other and promote a sense of community among the students. One of the activities I have started is a bi-monthly barbecue which takes advantage of the building's amazing rooftop deck, with views of the Mission neighborhood, Twin Peaks, and the downtown area. So far I have been able to host three dinners, and they have been well attended, with up to 25 EC students attending each one. It is a great way for everyone to get to know each other and continue to practice their English with each other in a setting outside of the classroom. 
One of the advantages of doing activities that gets everybody to meet each other is that it allows for spontaneous interactions between students. This last week we decided to have a game night, and it was so much fun seeing everyone just hanging out and trying to find the words to negotiate with each other in English over a game of Monopoly!"
At recent Monastery Barbecues: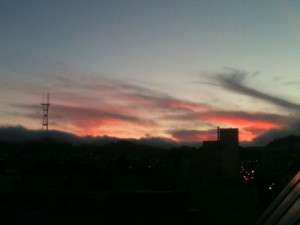 Monopoly Game Night: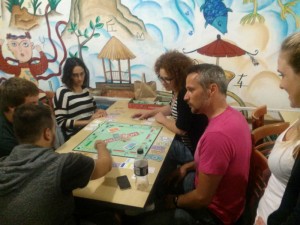 Comments
comments