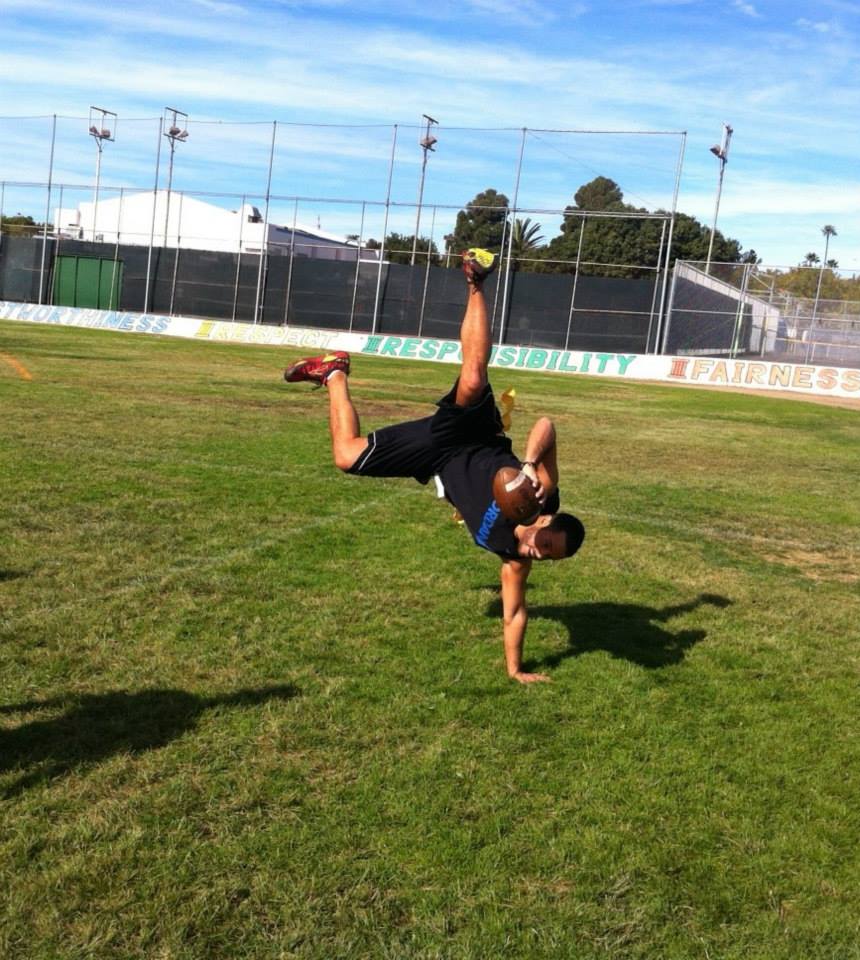 It's not called the "Super" Bowl for nothing!
On Sunday, February 1st, the Seattle Seahawks football team will take on the New England Patriots in Glendale Arizona for Super Bowl 49! Super Bowl Sunday is one of the most popular events in the United States, a day-long celebration filled with family and friends, eating and drinking, cheering, hanging out and – most importantly! – watching some fantastic American football!
There are several things you can do to make sure you get the full experience this Sunday:
Watch the commercials: Ads can cost upwards of $2-3 million per 30 seconds, and as such they are some of the most entertaining and innovative TV advertisements of the year.
EAT: Throw out all of your new year's resolutions! Enjoy some of the most popular foods for game day including hot wings, potato skins, 7-layer dip, hot dogs, burgers, and any type of BBQ!
Catch the Puppy Bowl: If you're around friends that aren't huge fans of football and have easy access to another television, the Puppy Bowl is a great alternative. You can catch adorable puppies playing their own game of football, and if the cuteness becomes too much, you can always switch back to the real game.
Pre-Game:The SB festivities start 2 hours before Kick-off, so be sure to grab enough beer for you and your friends!  Some popular brands in the US include Corona, Coors and Bud-light.
Watch the Half-time Show: Be sure to catch what is always a great concert that you can enjoy from your living room.  Some of the biggest performers in the world have performed during the half-time show, including Bruno Mars, Beyoncé, and The Red Hot Chili peppers.  This year's performer will be Katy Perry!
Read below to see what EC San Diego staff members will be doing on the big day and who they'll be cheering for!
Jenn:  I'll be throwing a huge party at my house and hanging out by the pool, drinking beer, pretending I know what's going on…..GO SPORTSSSSS!!!!!
 Andrew:  I will be going to a friend's house to drink beer and eat pizza… GO SEAHAWkS!!!
 Isabel:  I'll be going to a friend's house to watch the big game!!!….. GO SEAHAWKS!!!!!!!!!!
 Autumn:  I'll be cheering for the SEAHAWKS because it'll be my last chance to catch Russell Wilson in action!!!!
 El:  I'll be eating a lot of food and staring at Tom Brady all day!  GO PATRIOTS!!!!!!!!!
 Nick:  I'll be having a BBQ with friends and family cheering for Seattle! If they win the San Diego Chargers will have beaten the Super bowl Champions.  GO SEAHAWKSSS/CHARGERSSSS!!!!!!!!!!!!
 Lykai:  I'll be watching the games with friends and family. GO SEAHAWKS!!!!!!!!
 You can catch the big game on Sunday, February 1st at 2pm with Katy Perry performing during this year's half time show!
 Find out more about General English courses in San Diego!
Comments
comments