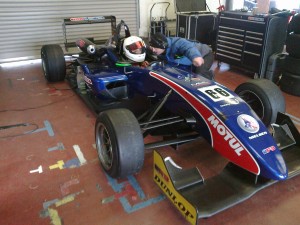 Here is the letter that our Colombian student William Barbosa sent to us. We want to share it with all of you.
"I arrived at Oxford on the 2nd of Febryary.
The purpose of this trip is obviously learning english but also my aim for this year is being able to race in the British F3 Championship, so I have done one test already, and we are planning to do more test before join this championship.
So I hope that as soon as I finish my course I will be able to talk with the team only in English.
Finally, I have to say that I have had fun in Oxford and this is a really nice experience"
We want to wish good luck to William in his goal. We will be very glad if the intermediate level English course he is taking in our school in Oxford helps him to have an opportunity in the motor racing world.
Comments
comments