What a sad day to say goodbye to such a sweet young man!  Gennaro is an Italian living in Germany.  He has been studying at EC Montreal for 3 month!  His enthusiasm and great attitude will be sorely missed!  Gennaro was present at every activity we offered with a huge smile on his face.  It was always such a pleasure to chat with him and help him practice his language skills.  He told us he would be busy in Germany for the next 2 years but he definitely plans to come back to study with us soon!
Here is what Gennaro would like to share with all of you: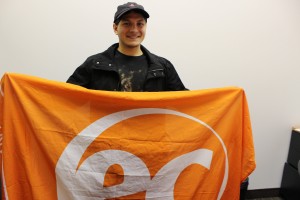 I chose EC Montreal because I wanted to learn French & English.  In Montreal everybody speaks both languages.  I learned English and French and met a lot of new people.  I think that I am now fluent in English. 
I really enjoyed the school activities and the excursions.  My favorite one was the trip to Toronto!  I liked the system used by my teachers.  My homestay family was very nice.  I was so lucky to have been placed there. 
I would recommend EC Montreal to a friend.  My new friends come from many different countries like France, Germany, Colombia, Brazil, Hungary, Austria and Switzerland. 
I will always remember my friends, my teachers and the staff of the school and of course the beautiful city of Montreal!!
Comments
comments