Every month, we invite a guest to come to our school and give an academic-style lecture to the students.  Students write essays on the lecture, and a winner is chosen.  This month we have TWO winners!
All systems in all coutnries have their bad parts.  This is why there are a lot of people in all communities around the world having bad moments and living with difficulties for example economical, health, housing problems and even old people who do not even have relatives to talk to.  But the good part is that there are people and organizations (non profit organizations) that are there to help all these people with their issues.
Here in the Miami Beach Community there is one of these organizations supported by the government and the private sector.  Its mission is to help people to make their problems easier to overcome with different kinds of programs.
For example there is one that is in charge of assisting people with their needs, such as helping people with food stamps, employment services for those people who do not have jobs or have difficulties finding one.  There are even a lot of federal programs operated by the government of the USA that give people SNAP, social security, medicare, Medicaid and TANF.
Also because of all the medical issues in this country these organizations are trying to fight in order to change something to make it easier for common people to go to a doctor.
There are also state programs that protect children from child abuse and neglect.  (These are founded by the US Government but operated by the states).  These organizations also have programs for people who want to help in order for them to be able to volunteer by helping to clean common areas, schools, the beach, and more.
In conclusion, we have these organizations are are in charge of helping people who are in need and also anyone can be involved in all these programs by volunteering.
— Diego Chico is a student in the High Intermediate class from Venezuela.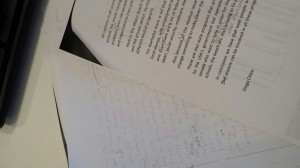 Comments
comments