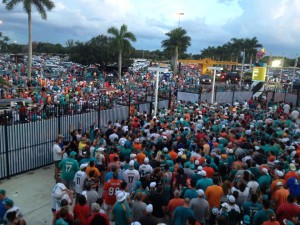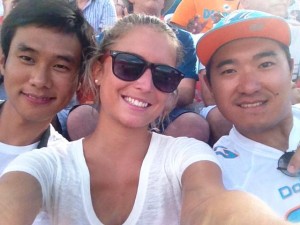 While many sports are popular in the USA, the most popular league is by far the NFL (National Football League). The basic idea of the sport is pretty simple, concentrating on distance — in fact, it is often called a "game of inches". Football season officially started on September 5th, but the Miami Dolphins didn't play at home until their third game of the season, on September 22 vs. the Atlanta Falcons.
A group of students went to their first-ever NFL game (on their own, not with the school!) and had a great time! The Dolphins won and are having their best start in a decade, and many more students are planning to go in the coming weeks.
Thanks to FCE student Katia Delseth for the pictures!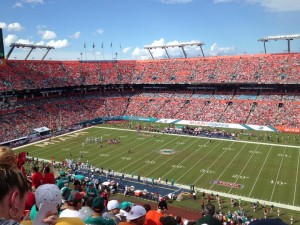 Comments
comments