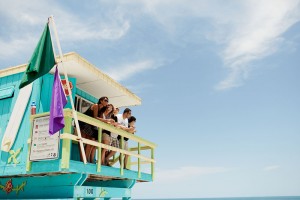 The 4th of July celebrations might continue over this weekend, but there's so much more to look forward to doing and seeing throughout the rest of the month.
If you happen to be learning English at EC Miami during July, take a look at this delicious mix of relaxation, fun, food and music lined up for you right here:
Miami Spa Month
You have more than a month (July 1 – August 31st) during which to enjoy some pampering and assorted treatments at some of Miami's fanciest spas.
International Hispanic Theatre Festival
This acclaimed festival takes place from July 11-28 in various Miami locations. Expect some of the best theatre companies from Latin America, Europe and the United Sates. The festival also includes educational workshops and special events like International Children's Day: a day of free activities and plays for all to enjoy.
Mercedes-Benz Fashion Week Swim
Calling all fashionistas out there, here's an event for you! Taking place from July 18-22 on Miami Beach, this is an annual showcase of the latest swimwear designs from big names and emerging designers, all of whom will participate in runway shows, glamorous VIP events and parties.
Miami Beach Food Truck and Music Fest
Enjoy the best of both worlds: food and music on the 24th July! Local food truck delights include burgers, seafood, healthy snacks and ethnic specialities, all to be eaten to the sound of great live music. Yum!
Miami Salsa Congress
Running (or should we say dancing?) over 5 days (July 24-28), the Annual Miami Salsa Congress is a well-loved Latin music and dance festival featuring an impressive mix of top Salsa talent, as well as local and international dance performers, world-class dance instructors, DJs and more!
Wishing you all a fantastic month!
Comments
comments