On Saturday 27th May, some of our students had the pleasure to go on a trip to the Peak District with our partner Smile Adventures. The students visited one of the best national parks in the United Kingdom, located less than an hour from Manchester. The trip was for the whole day escorted by Lee, a super and friendly guide who helped them discover the beauty of Peak District with in a joyous and relaxed atmosphere.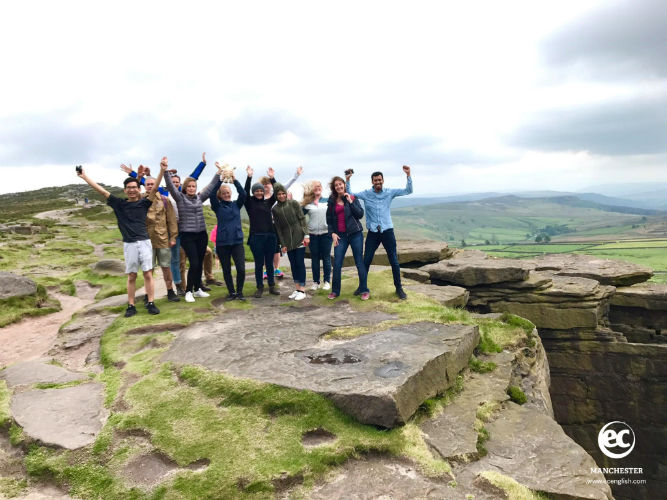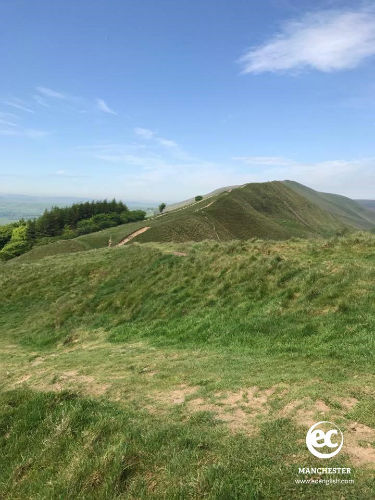 The first stop was in Mam Tor, the students walked on a hill where they admired the 360-degrees view on the whole Peak District. The presence of free sheep made this place unique!
The next stop was the traditional village of Castelton. This village attracts every year thousands of tourists. Students visited Peak Caverns located in center village. The Peak Caverns are the biggest natural caverns on the British Island where you can see the rest of an old village where a whole community lived and worked.
Meanwhile other students preferred having a walk in the wonderful village under the sun and after they had lunch in a traditional pub on the terrace. After a good meal which permitted to create friendship between the students and in the same time to practice their English they resumed their trip.
As the weather was good, Lee decided to add an improvised stop so the students had the chance to visit a very nice place which is not very know by the tourists.
The last stop was the famous Ladybower reservoir where the students had discovered one of the biggest reserves of drinkable water of England which supply the cities of Derby and Leicester. For the return, the bus passed in the "Snake Road" where the students admired for one last time the beautiful landscape of Peak District.
Through EC Manchester Language School and Smile Adventure, the students had discovered the amazing and traditional countryside of England.
EC Manchester, the place where students learn and have fun!!!
Comments
comments