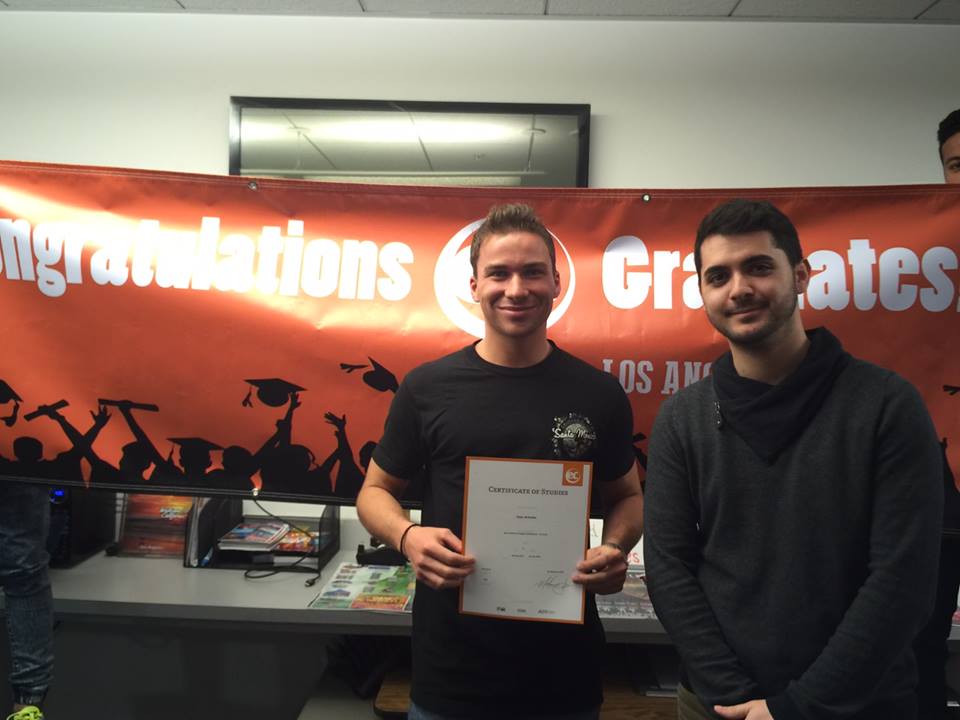 Name: Daan Scholten
Nationality: Dutch (The Netherlands)
Why did you choose to study with EC?
I wanted to follow an English course to develop my English skills and I contacted Study-Globe who told me that I could study at EC Los Angeles. After Googeling ECLA I was very excited to go there.
What do you like most about EC teachers?
I like the way they threat students. The teachers that I had (Anthony and Travis) were really kind and as a student you can feel that they respect you and want to help you. In my class Trevor had his on way to lead his classes and it was very comfortable to sit in his classes and the way he teaches us.
What will be your most unforgettable memory of EC?
The first day I was at ECLA. I didn't knew what to expend and I was very excited after my first day. The rules and the expectations were very clear explained and it's really a nice way to learn something.
Would you recommend EC to a friend? Why?
I am already recommending EC to my friend that they should go to Los Angeles and especially to ECLA to follow an English course. Basically because EC helps international students to feel like home and they really help you with whatever you want.
Want to study English Courses in the USA? Visit ECLA today!
Comments
comments