If you have been to the front desk reception in the last couple months, you have probably met Minkuk, the new intern from Korea. Find out more about Minkuk below!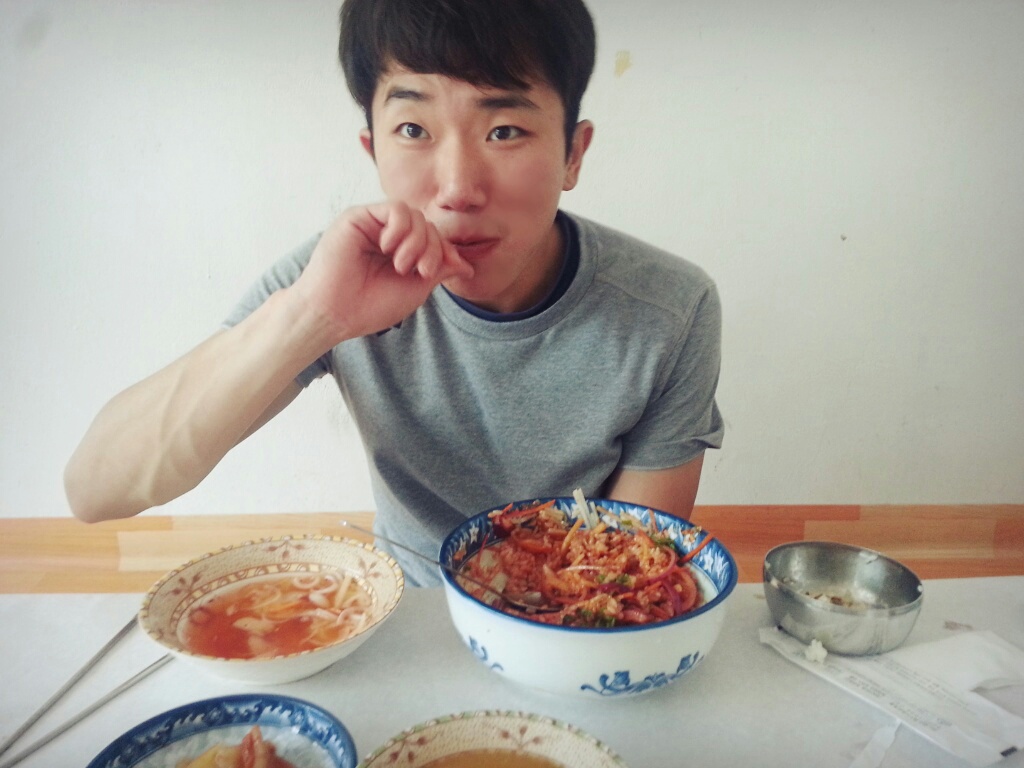 Minkuk chowin' down on some delicious Korean food – sashimi bibimbap!
You are still in school, right? What are you studying?
I want to double major in History and International Business Communications, so this internship is perfect for this.
Why did you pick EC Los Angeles for your internship?
I wanted to choose a language school to continue improving my English.
Why did you want to come to Los Angeles?
I came to the west coast because I heard the weather is great and the beaches are nice too!
What is your favorite thing about LA so far?
My co-workers and the teachers! Everyone is so kind – for no reason! I am a lucky person.
What place would you recommend for students to visit?
I suggest going to the beach, especially Venice Beach. There are a lot of fun and funny things to see there. Everyone is so free and open, there are street performances you can watch, and the beach is good too. But I am saying go to the beach because I haven't been to Las Vegas yet.
You were an English student in Canada before. What advice do you have for students that want to study English?
If you decide to study abroad, you will probably have many goals, but you have to prioritize what is most important to you. You won't have enough time to be successful at all of them. For me, improving my English was my most important goal.
Find out more about the ESL English courses that we offer at EC Los Angeles.
Comments
comments