On February 26th, our Academic Year students attended a lecture with criminal defense attorney Monique L. Lee. Drawing on her professional background and experience, she spoke on the importance of speaking English in the judicial system.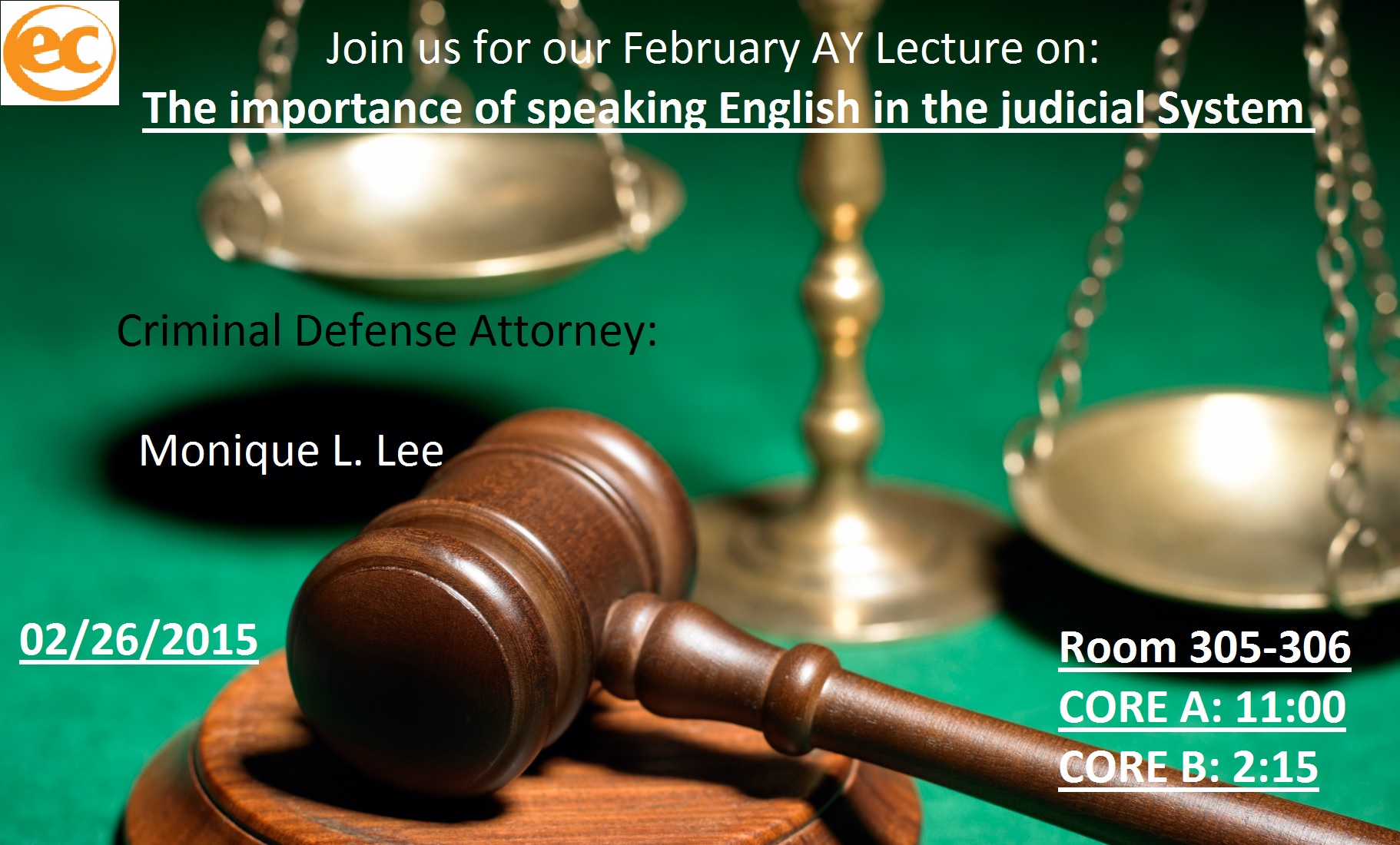 AY student Myung Chul Choi (in the upper intermediate level) shared with us some of his thoughts and insights after hearing Monique speak.
Last Thursday, I attended an AY lecture by Monique L.
She is a lawyer. Actually i didn't know any legal terms when the lecture started.
So I thought it would be a hard lecture for me. However, before talking about the main points of the lecture, she explained a lot of legal terms easily. If she didn't explain any legal words, I wouldn't have understood anything during the lecture. After that, she told us "Ask me whatever you guys wonder about California laws."
I thought nobody would ask her anything because that was such an abstruse topic and we didn't know about the law even though we could speak it in our own language.
But I was totally wrong. Not only did lots of students but also the teachers asked her a lot of questions. I was so surprised. the reason why is because I  had never thought about the law. but many people had plenty of legal problems. In fact, one question was so serious. One Saudi guy has been driving without a license in Los Angeles. He had to go to court, but he didn't go to court .And then Monique said he must go to the judge and explain his situation. When I heard that. I was so stunned.
how did he miss that..? Anyway. that lecture was so useful and interesting to me.
because I didn't know what I should or shouldn't do as long as I live LA.
Thank you.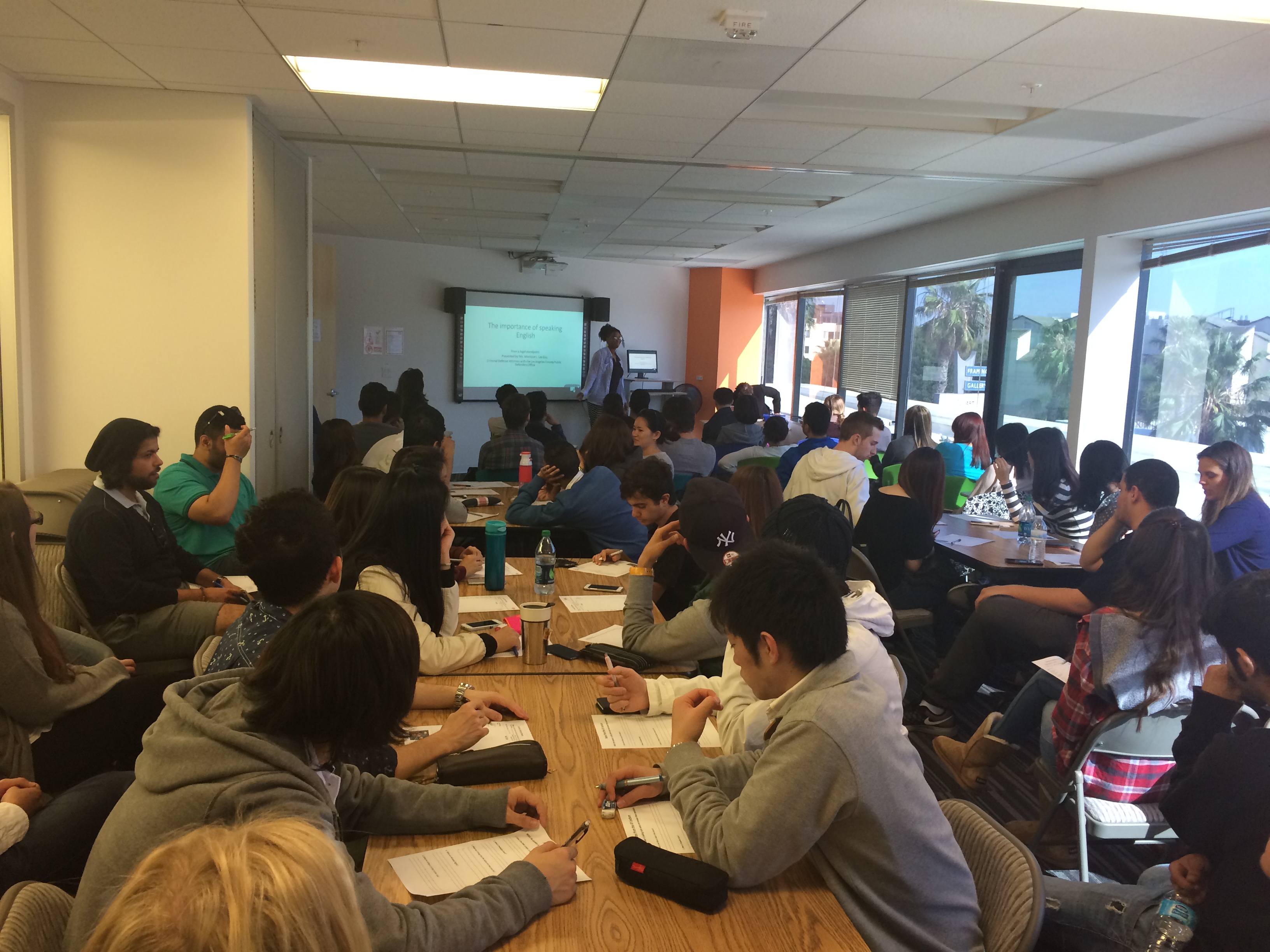 Thank you for sharing with us, Myung Chul. We are glad that you found Monique's lecture interesting and useful!
---
We hold lectures for our Academic Year students every month. They can hear professionals speak about their careers or interesting topics and trends.
Find out more information about the Academic Year programme at EC Los Angeles!
Comments
comments