Have you seen the activities we have planned for you in the month of March? Los Angeles is overflowing with events to attend, restaurants to dine in, and sights to see, and we want to give our EC English students a chance to check them out!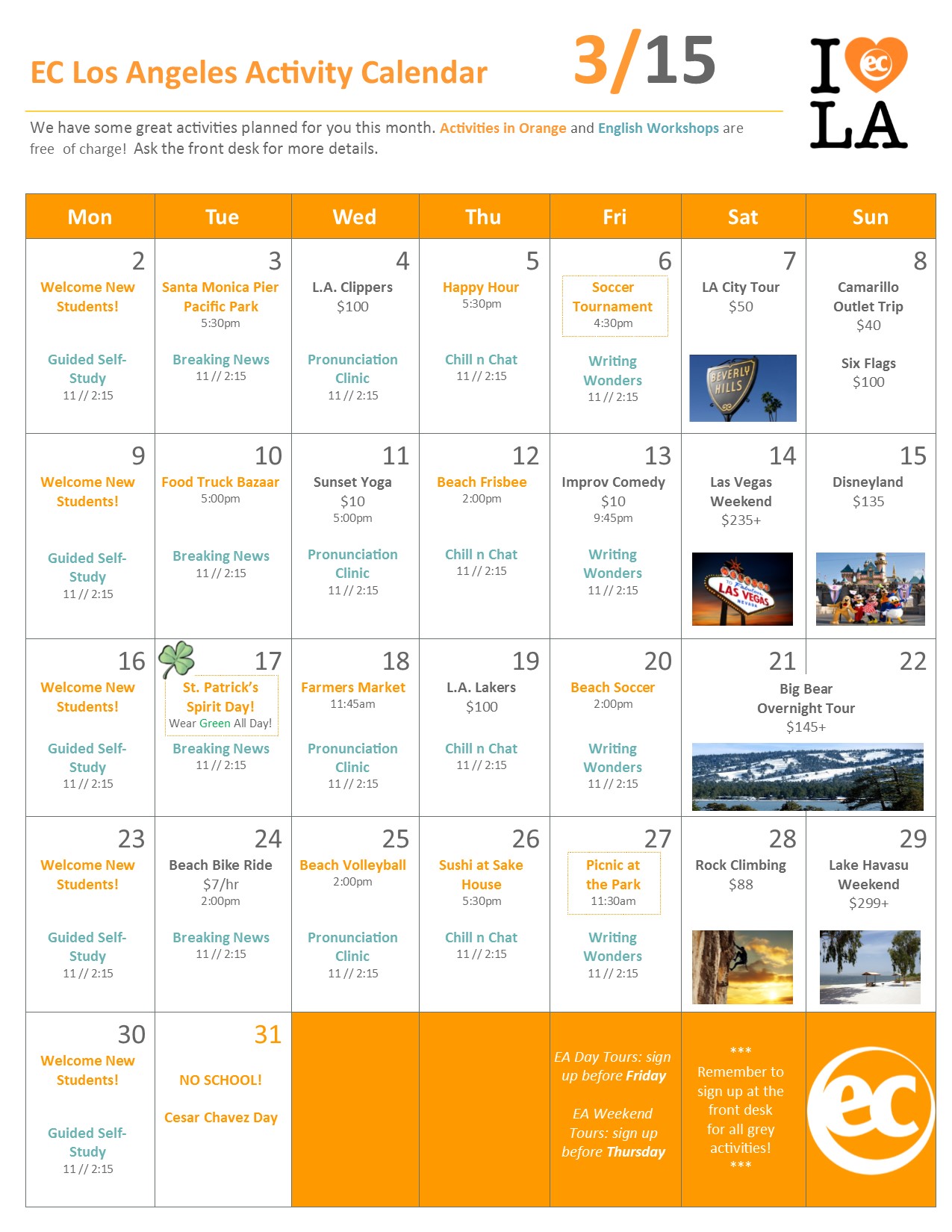 As always, there are free classes offered Monday through Friday where you can practice your skills in listening, speaking, reading, and writing. You can discuss hot topics that are in the news during the Breaking News class every Tuesday, or you can fine-tune your pronunciation skills during Pronunciation Clinic every Wednesday. Did I mention these are FREE?!
You can also dive into the culture here at Santa Monica and Los Angeles by taking a city tour, exploring the local farmers market, or sampling unique and savory food from the food truck bazaar. If you want to get movin' and active, join us for some sunset yoga, frisbee, volleyball, or bike-riding on the beach. These are great opportunities to make new friends, practice your English, see the city sights, and feel more at home as an ESL Los Angeles student.
Activities in orange and blue are free of charge! Please ask the front desk for more information about any of our activities, and don't forget to sign up in advance at the front desk.
Comments
comments