Last week students had the opportunity to vote for the 'teacher of the year'. The result was presented by Nicoletta at a staff dinner party yesterday. EC's teachers voted for the Valued Teacher, Hardie Bosman, who is the teacher who they feel helps students succeed in a global community and goes over and above the call of duty. Adele le Keur was voted by the students as the teacher who they feel embodies the spirit of what an EC teacher should be. Congratulations to both teachers!
It was an extra special occasion since it was also EC Cape Town's 8th birthday. The whole team celebrated this with a swanky dinner at the Victoria and Alfred Waterfront at sunset. As a token of appreciation, all teachers were given a "shopper", which is made from recycled materials. A portion of the cost of these "shoppers" goes towards an NGO called "The Good Business Journey". It's an organisation that supports our local farmers and artisans, who are dedicated to protecting the environment, reducing energy consumption, supporting education and promoting Fairtrade.
See below for an impression of this afternoon.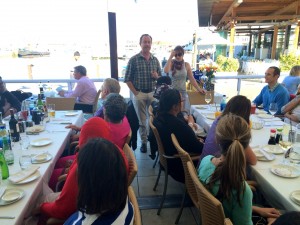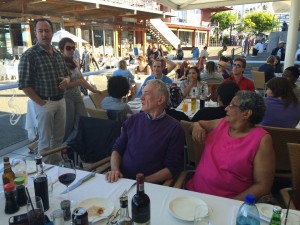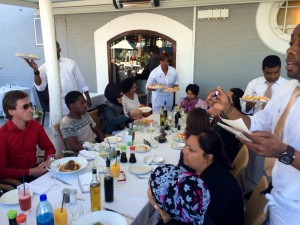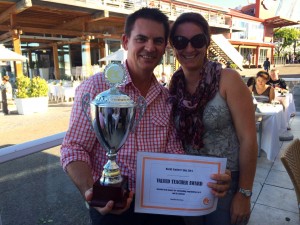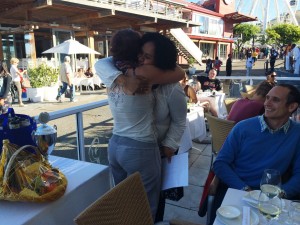 __________________________________
Remember to follow us on Facebook or Twitter
RELATED BLOG POSTS
Reminder: vote for your teacher of the year
Vote for your teacher of the year
Comments
comments