EC Cape Town bids a sad farewell to one our teachers that has been with us for the past 5+ years, teacher Jeffrey Herwells has decided to broaden his horizons in Vietnam, Asia. The month of May  has never been quite as sad as it has been this year, saying goodbye and good luck to one of EC Cape Town's most loved teachers was very hard for many staff members especially the teachers.  Having been friends with Jeffrey for many years, teacher Adele mentioned that amongst many he was an excellent teacher and very good friend that always had great advice for the teachers and most importantly his students.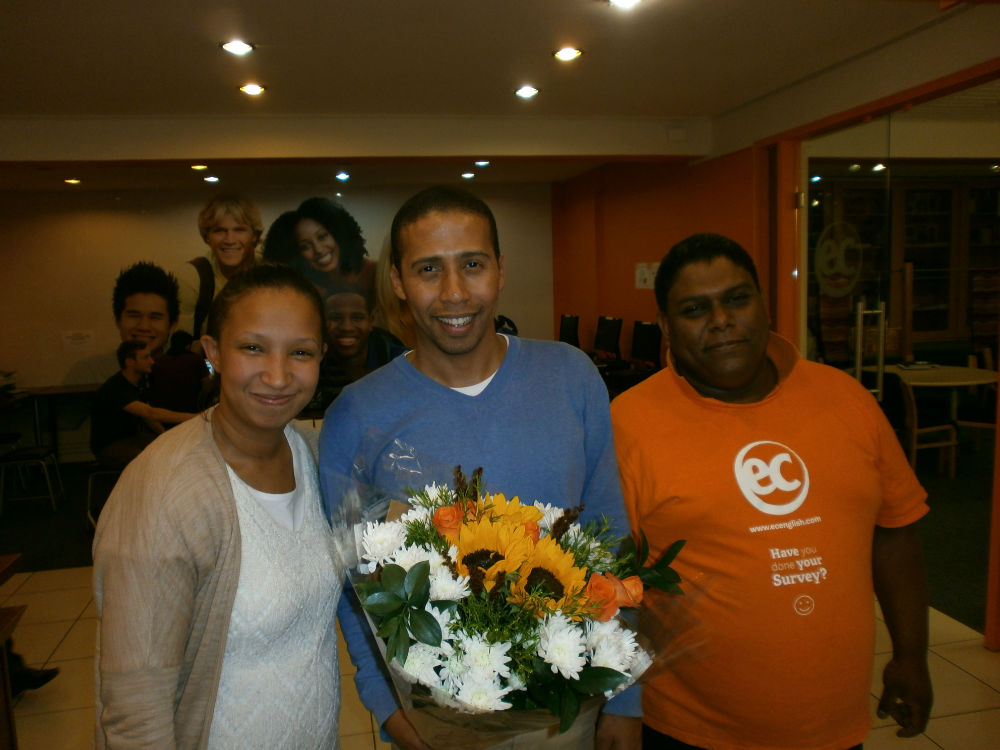 -Jeffrey taught Cambridge CAE at EC Cape Town.
 EC Cape Town – teachers, students and staff, would like to wish him only the very best and we hope to hear from him again soon.
__________________________________
Remember to follow us on Facebook or Twitter
RELATED BLOG POSTS
Celebrating EC Cape Town Teachers!
World Teachers Day
Comments
comments