Table Mountain has been announced as one of the New7Wonders of Nature, along with the Amazon, Halong Bay, Iguazu Falls, Jeju Island, Komodo and Puerto Princesa Underground River.
In 2008, Table Mountain was identified as one of 440 magnificent natural sites selected by the New7Wonders Foundation to enter the three-phase New7Wonders of Nature contest. In the second phase, Table Mountain made the 77 site shortlist before being publicly voted onto a final shortlist of 28 sites in July 2009.
On Friday 11 November Table Mountain was selected as one of the final seven!
Says Mariëtte du Toit-Helmbold, CEO of Cape Town Tourism: "We are very, very excited about this win! From being awarded the World Design Capital 2014 designation just a few weeks ago to Table Mountain being named one of the New7Wonders of Nature today, Cape Town and South Africa are standing proud!"
Thank you to everyone that voted!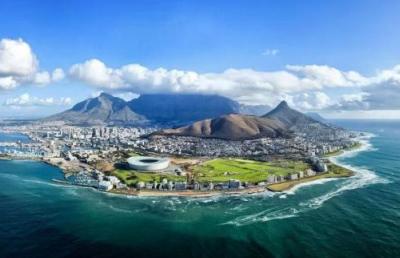 Comments
comments