Prof. David Crystal is one of the most prominent authorities on language. An internationally acclaimed and highly respected writer, journal editor, lecturer, broadcaster and is an Honorary Professor of Linguistics at the University of Wales, Bangor. In 1995 he received an OBE – Officer of the British Empire award (an order of chivalry) for his services to the study and teaching of the English language.
I, along with 350 other delegates from around the globe attended Prof. Crystals' comical sketch performed alongside his wife and son entitled "The History of the English Language". He did a fantastic job of tapping into the curiosity we have for the origins of our mother tongue and exploiting what we already know… or thought we knew and wrapping that all up in a tongue-in-cheek comical representation of the history of English language and the language as it is today.
A refreshing and energizing experience.
Nicoletta- DOS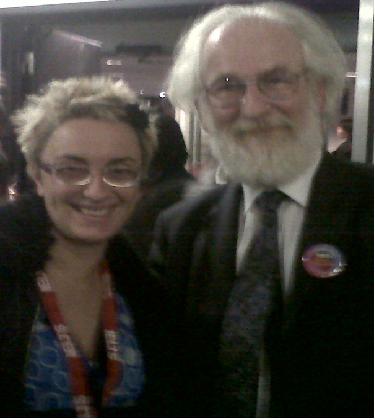 Comments
comments