"The Upper Intermediate class were given the task of writing a review on a film of their choice using adjective- adverb collocations, specific adjectives and language of recommendation. Damian wrote an outstanding review on one of his favourite films 'Star Wars III: Revenge of the Sith'. He gave a vivid description of the plot and main characters and convincing reasons as to why it's a must see! Read his review below" Danica, teacher
Star Wars Episode III: Revenge of the Sith by Damian Reis
It is probably one of the most desired movies in film history. I'm talking about Star Wars Episode III: Revenge of the Sith. After 28 years one of the most famous sagas in Hollywood is finally completed. This raises the question wether this movie is able to full-fill the high expectations or not. Is this film also as excellent as the "Holy Trilogy" (Episode IV-VI)? Is this film able to build a bridge between the old Trilogy and its sequels?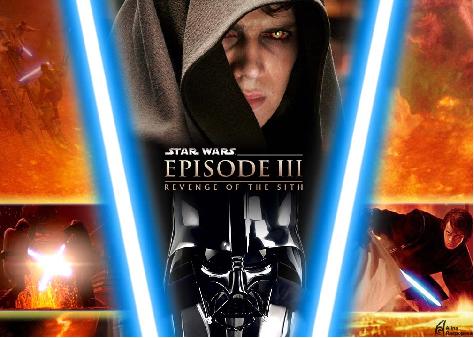 The plot of the film is about the near ending of the Clone Wars and the searching for the Separist leaders Count Dookou and General Grievous. At the same time the Surpreme Chancellor of the Galactic Republic, Palpatine, becomes more and more powerful. After the defeating of Separist leaders the Galactic Republic is finally transformed to the Pirot Galactical Empire with Emperor Palpatine as its leader. Along with this development comes the transformation of Anakin Skywalker to the evil Sith Lord Darth Vader. In comparison to the other Star Wars films is this episode the darkest of them. As always with Star Wars, the film is set in a variety of fascinating planets such as the volcano planet Mustafar, the Wookies' hone planet Kashyyyk and the deep cliffs of Utapaw.
Concerning the acting of the cast one is forced to say that their accomplishment is good, but not excellent. This fact is retouched by the brilliant special effects and the many terrific lightsaber duels, which were never seen in a way like this. Moreover, there are also some heartbreaking scenes e.g. when the Jedi Order is almost extinguished. Even though the film has total duration of 134 minutes there are never any monotonous scenes.
My only main criticism is Anakin Skywalker's last succumb to the Dark Side of the Force. This event, which caused his final transformation to Dark Vader, has been in some scenes hardly comprehensible.
In conclusion, one is forced to say that this is the best film of the new Trilogy. Moreover, it is almost as good as the Empire Strikes Back supposed to be the best of all Star Wars films. Especially the ending has reminded me of the ending of Episode V. Overall, I would certainly recommend this film to any Star Wars and science-fiction fan.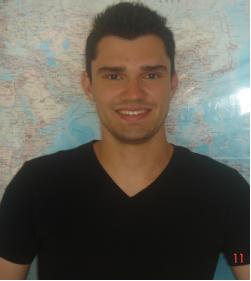 Comments
comments