Bristol is holding a special festival this month (IBT15) to celebrate Bristol's status as European Green Capital.
The city of Bristol has not only been voted the best city to live in the UK but has also obtained the status of European Green Capital.
The artist Fujiko Nakaya submerged Pero's bridge, situated close to EC Bristol school, under a cloud of fog. Fujiko's clouds are created by water pumped at high pressure.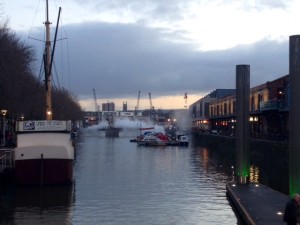 Nakaya is highlighting the issue of climate change. How might a changing climate disrupt our lives?
Bristol International Festival 2015: http://ibt15.co.uk/fog-bridge/
Comments
comments