Bristol was hosting an exhibition called s q u i d s o u p at The Eye near Temple Meads.
It was a pop-up exhibition which attracted loads of visitors. They were exploring the social and tactile aspects of the piece, but also contemplating this virtual world of lights floating into space.
This breath-taking exhibition is to be exprienced from inside as well as outside. Playful colours enlighten the nights of Bristol. Walking through the bridge towards the Eye it makes you think you will get lost into another world; a world of colours and sensations.
Once inside you can walk around freely, creating a three-dimensional immersive experience completely surrounded by light, sound and movement.
Each picture taken during the exhibition are all different and originals.
Website: http://www.squidsoup.org/blog/
For more information about current art exhibitions in Bristol, please have a chat with the members of staff of EC Bristol English school.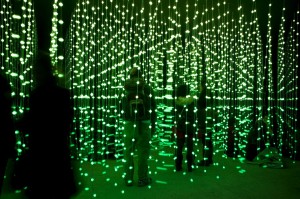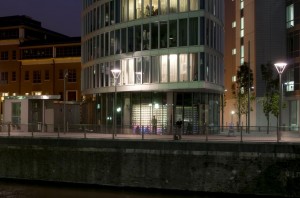 Comments
comments