Meet Katherine, a new EC Boston teacher!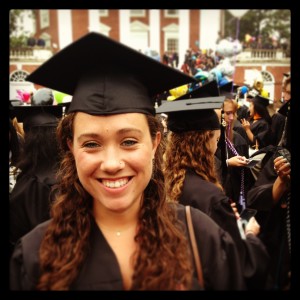 General background information:
I graduated from the University of Virginia in the spring of 2013 and just moved up to Boston in January. Starting life in a new city has been exciting, but Boston is definitely a big change for me. I grew up in Baltimore and went to school in the south so this northern winter has been a bit rough, but I'm so happy to be here. As for teaching, I actually began tutoring ESL when I was only 14 my freshman year of high school and have continued ever since. I love being a part of EC Boston and am looking forward to a great summer.
Favorite experience abroad:
My favorite experiences abroad have been visiting my friends in El Salvador. My very first teaching experience was tutoring migrant workers who lived in my neighborhood outside of Boston. They became great friends of the family and when their visas ran out we decided to visit them at their homes in El Salvador. Getting to know their friends and family in their hometown was an incredible experience. Everyone was incredibly friendly and I loved getting to know a place that is so different from home.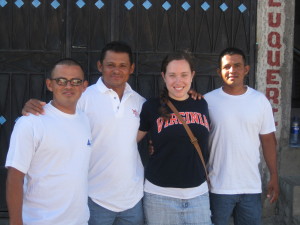 Favorite thing about Boston:
My favorite place in Boston is the Esplanade, I can't wait for the weather to warm up so I can ride my bike, walk, and run up and down the Esplanade every weekend! Boston is a great city because it has so many parks and public spaces. I love finding new adventures to go on in the city and meeting new people. The university culture brings an incredibly diverse population to Boston so there are always interesting things happening and people to meet.
Most memorable moment at EC so far:
I've only been with EC for 3 weeks, but I think my most memorable moment was when I had my students act out a murder mystery. I was a double major in Drama and Global Development Studies at UVA, so it was a lot of fun to watch my students test out their theatrical skills. I definitely want to use more theater in the classroom soon!
Something quirky about yourself:
Something quirky about me has to do with my theater background, I can walk on stilts! I spent this past summer interning at a theater company in New York and learned how to walk on stilts while I was there.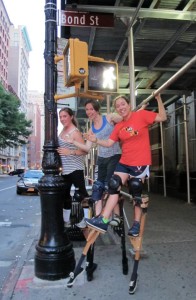 Welcome, Katherine! We're so glad to have you!
Comments
comments